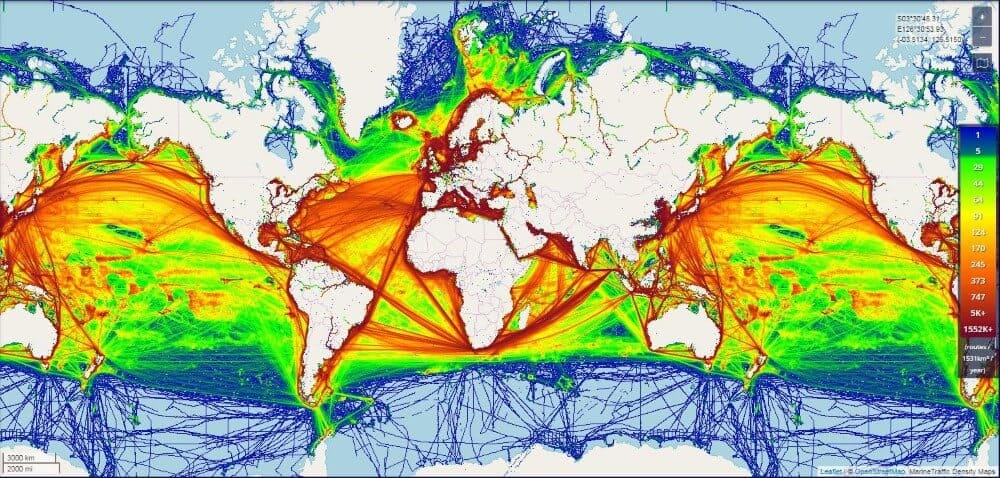 Map from Marine Traffic via reddit
The map above shows the density of shipping traffic around the world. On the whole, areas of high population destiny, also have a high degree of shipping density.
However, there some exceptions such as the coast of Somalia, which is avoided due to piracy. Similarly you can see the effects of embargos against countries such as North Korea, Libya and Cuba.
On other hand countries such as the Netherlands and Denmark have almost entirely disappeared from the map due the extremely high density of shipping both on both coastal and inland waterways.
To learn more about international shipping have a look at our guide to International Container Shipping Rates & Costs and the Top 10 International Container Shipping Companies.
Find this map interesting? Please help us by sharing it: