Although Singapore might be one of the most expensive countries globally, it's also a land full of opportunity that's considered one of the cleanest and best-planned cities in the world.
Nicknamed the Lion City, Singapore is an island city-state in Southeast Asia. A former British colony, it's a popular destination for Expats seeking new opportunities and a better quality of life.
Every country has some pros and cons, and Singapore is no exception. Here's a helpful list of secrets about living in Singapore before you switch to expat life. We'll cover everything from the cost of living to health insurance to the state of public transport in the Garden City.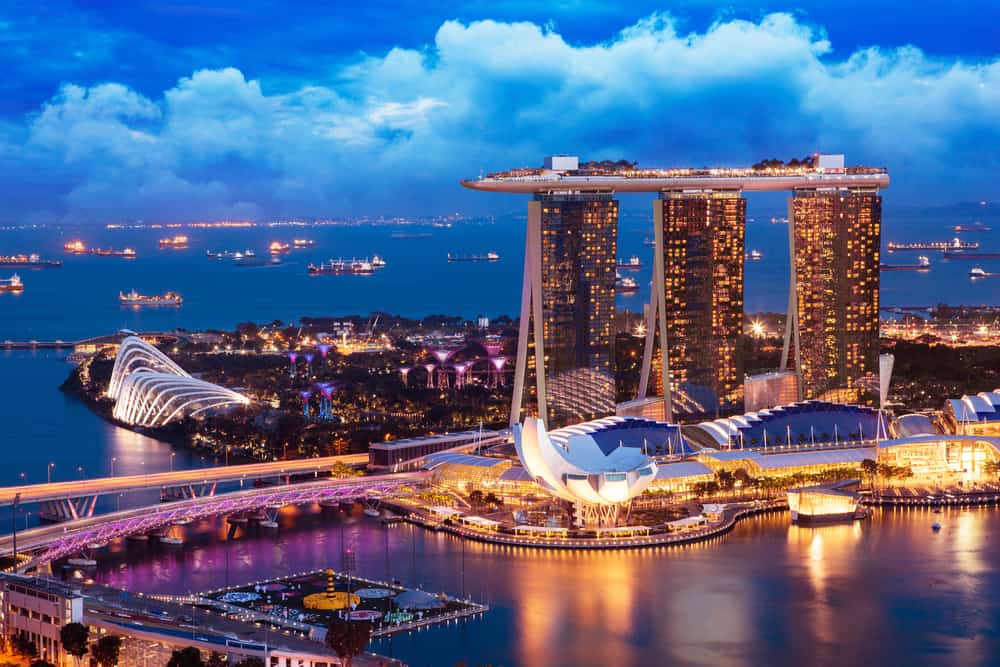 1. The cost of living in Singapore
The cost of living in Singapore is generally pretty high. In 2021, it was rated the second most expensive city to live in by the Economist Intelligence Unit. Although it's considered expensive compared to other cities in Asia, it's still much cheaper than most European cities.
If you're worried about the cost of living when moving to Singapore, do your research to understand your budget better. If you have a job offer, look at how the salary compares with all your expenses – including any school fees you'll need to pay, health insurance payments, and rent.
2. What is the quality of life in Singapore?
Singapore has one of the best economies globally, along with a wealth of opportunities, a great education system, and plenty of activities to keep you busy. It's consistently rated as the top city in Asia in terms of quality of living, which makes moving to Singapore such an attractive option to expats.
3. Is it safe to live in Singapore?
Singapore is regarded as one of the safest countries in the world. It has consistently low crime rates, a great legal system, and a reliable police force. There's no need to worry about adjusting to expat life in Singapore.
4. Taxes in Singapore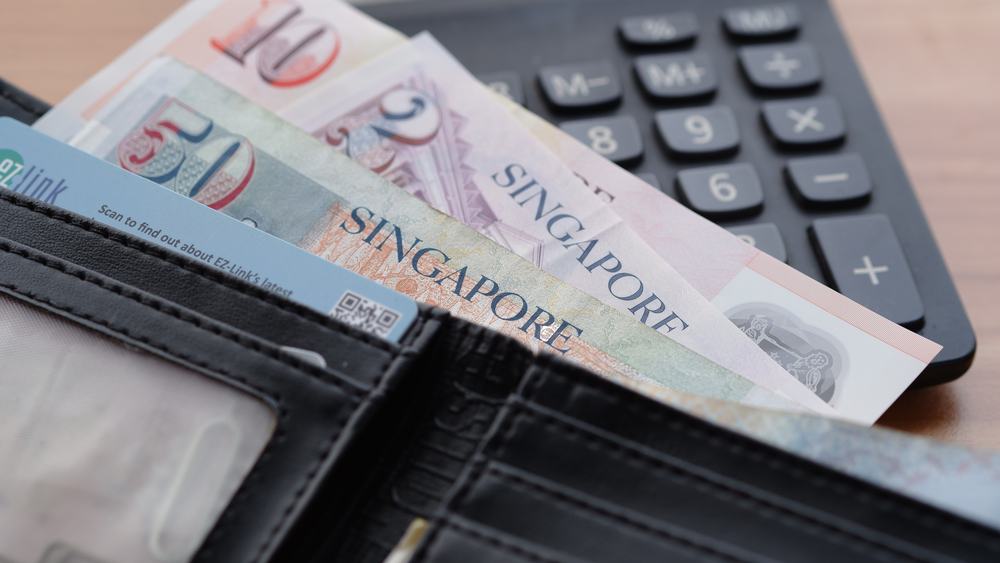 Personal tax rates in Singapore start at 0%. For Singapore residents, they are capped at 22% (above S$320,000).
For non-residents? It's a flat rate of 15% to 22%.
5. They have some of the safest banks in the world
Singapore banks are recognized as some of the safest in the world. Singaporean bank DBS is ranked the number one safest bank in Asia and is top 15 worldwide, underlining Singapore's leading bank as a reliable option for expats.
6. Citizenship & Permanent Residence in Singapore
To become a permanent resident in Singapore, you may be eligible to apply if you are:
The spouse of a Singapore citizen or Singapore permanent resident holder
Holder of an Employment Pass or S Pass
A student studying in Singapore
A foreign investor in Singapore
To apply for permanent residence, you must submit the application online using the e-Service. You can either key in your application details directly online or download and fill in the form before submitting it online. For full details of the process, visit the ICA website.
You can apply for Singapore citizenship if you have been a permanent resident for at least two years or you've been a permanent resident and married to a Singapore citizen for a minimum of two years.
7. Singapore is home to many different cultures
The population of Singapore is made up of a diverse range of people coming from different cultures. The primary cultures in the island city-state include Chinese (making up the largest ethnic group in Singapore), Malay, Indian, other ethnicities from Southeast Asia, and a large expat community of European and American people.
8. Loads of attractions to see & activities to do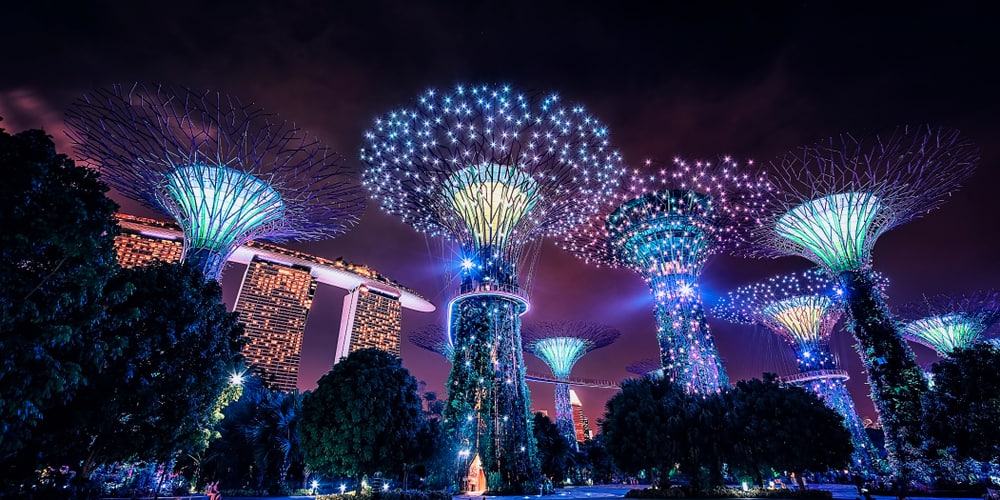 There are plenty of things to see and do when living in Singapore. Singapore expats can expect to enjoy a range of activities, whether they're into shopping, arts, or the outdoors. Some of the top attractions in Singapore include:
Gardens By the Bay: Extensive gardens featuring a range of plants, awe-inspiring displays, a treetop walk, and 114 ft waterfall.
National Gallery Singapore: The most extensive public collection of modern art in Southeast Asia, this gallery is home to over 9000 works.
Kampong Glam: Historic district home to the city's Muslim quarter and many hipster shops and cafes.
Marina Bay Sands: Expensive neighborhood with Michelin star restaurants, fancy hotels, malls, and the SkyPark.
Singapore Botanic Gardens: Stunning garden home to the National Orchid Garden and various tropical flora.
9. There are many different cuisines to choose from
Singaporean cuisine features many delicious dishes for both meat-eaters and vegetarians. Some of the top dishes from Singapore include the Malaysian spicy noodle dish Laksa, chili crab, and the national dish of chicken rice.
Beyond that, Singapore is home to many ethnic groups, which means there's a diverse range of international cuisines.
If you're adjusting to living abroad and want a taste of home – you'll have no problem finding your food of choice in Singapore. You can try everything from Egyptian vegetables and meats to Argentine steak to Greek gyros and moussaka.
10. How does the healthcare system work in Singapore?
One of the main things to consider when moving to a new country is the healthcare system. Singapore offers universal healthcare to its citizens. However, it's important to note that temporary residents don't fall into this category and can therefore expect to require international health insurance to cover visits to public and private hospitals.
11. Getting around in Singapore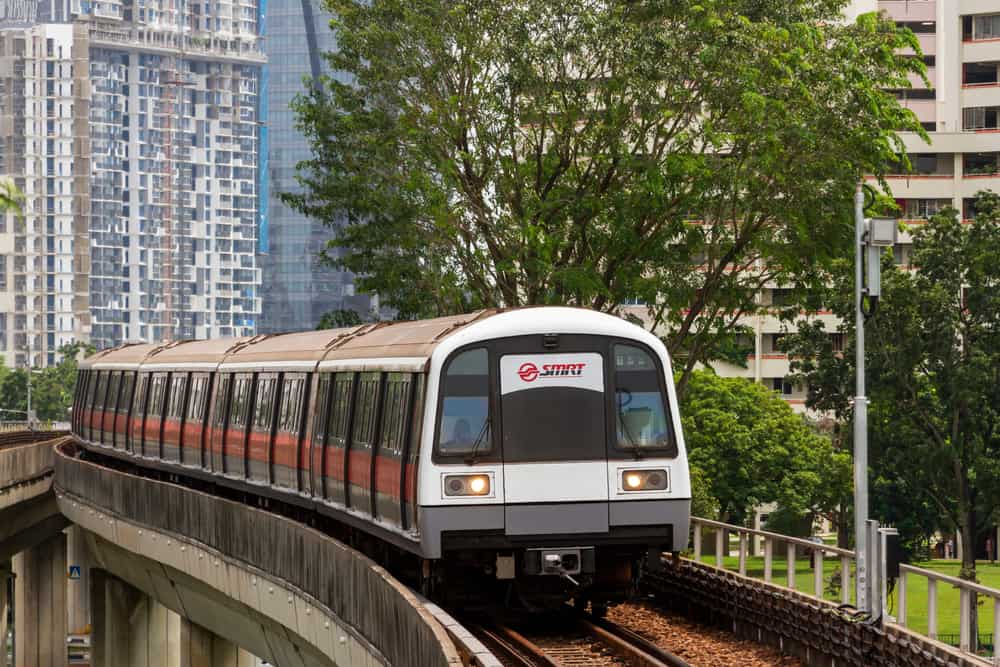 You should take the Mass Rapid Transit (MRT) subway system if you want to get around Singapore. This underground network blankets the whole city, so it's a quick, easy, and cheap way to get to wherever you need to go. Moreover, it's air-conditioned, so you don't have to worry about feeling claustrophobic in the oppressive heat.
Once you're in a neighborhood, walking is the best way to get around as everywhere is primarily flat. Singapore also has a comprehensive bus system that's slightly cheaper to use than the MRT for short trips. Cycling is a transport option to avoid, as most roads have a lot of traffic and no cycling lanes.
12. What's the weather like in Singapore?
Singapore has a typically tropical climate. It yields abundant rainfall and high humidity all year round and consistent temperatures that don't vary too much from month to month. Expect to encounter heavy downfalls during the monsoon season.
Temperatures average 31º C (88º F) all year round during the day, so you don't have to worry about being cold! The hottest months are April and May, and although not freezing, temperatures drop to their lowest in January.
13. Is Singapore a popular place for expats?
Singapore is home to 1.2 million expats. Singapore expats make up a considerable portion of the country's 5.69 million-strong population. The country's convenient location, excellent cuisine, and warm climate are just reasons many expats are drawn to Singapore's life.
14. Singapore's education system
The country is home to many affordable public schools offering high-quality education. For expats with kids, international private schools are a great option if you want your children to continue in the education system in your home country.
One thing to be aware of is that school fees can be pretty expensive in private schools, and even in public schools, expats are often charged more than locals to secure a spot. They can also be hard to get into, so start the application process in plenty of time.
15. Malay is the main language in Singapore
Malay is the primary language spoken in Singapore, and its other official languages include English, Tamil, and Mandarin Chinese. Singapore is an excellent option if you're looking for an English-speaking country to move to.
If you want to learn the local language and immerse yourself in expat life, you'll be glad to know that Malay is recognized as the most straightforward Asian language for English speakers to learn.
Malay has no conjugations, plurals, genders, or verb tenses. It also uses the Latin alphabet, and although learning Malay won't happen overnight, it's undoubtedly a viable goal if you're planning on living in Singapore.
16. What is an Employment Pass?
The Employment Pass is a document that allows foreign professionals to work in Singapore. Candidates must earn at least $4,500 a month and possess appropriate qualifications. This visa will enable expats to live and work in Singapore and travel in and out of the country without entry visas. It's valid for 1-2 years before renewal is needed.
17. Certain medications are illegal in Singapore
If you're planning to start living in Singapore, it's essential to consider that some medications are illegal in the country.
Suppose you rely heavily on certain drugs like powerful painkillers, sleeping pills, or anti-anxiety medications to function. In that case, it's essential to check whether or not the medicine you're prescribed is legal in Singapore. To bring these into the country, you'll need to get approval.
18. Shops and shopping malls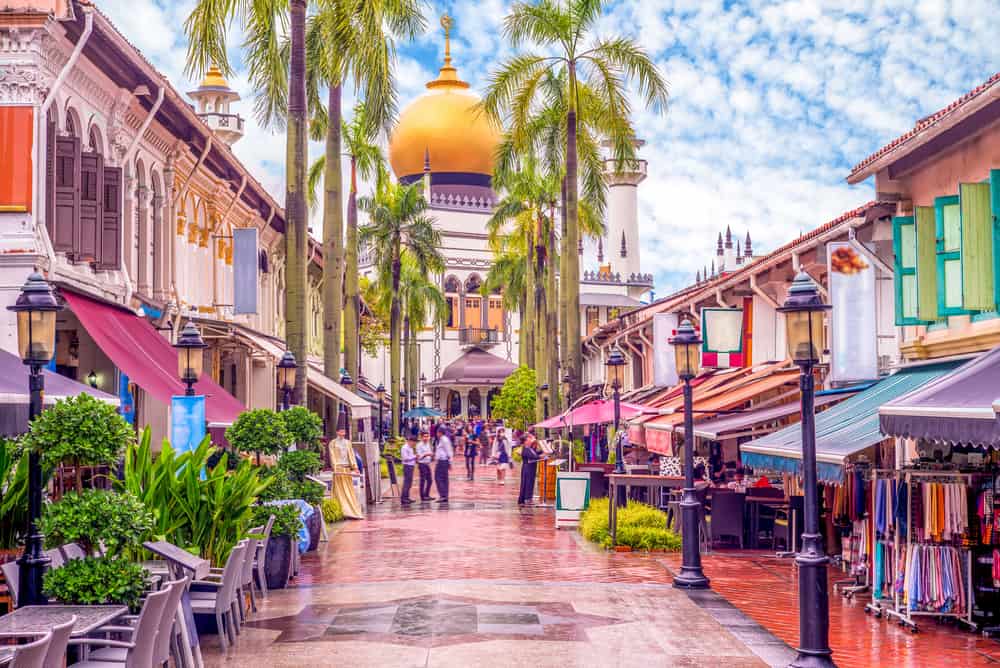 Singapore is home to countless sprawling shopping malls where you can shop 'til you drop all day long. Marina Bay is one of the most famous areas in Singapore, and it's home to a cluster of shopping malls where you can buy anything and everything.
Orchard Road strip is a popular spot for shopping in Singapore. You'll find a variety of vibrant shops selling everything from high-street fashion and designer threads to electronics and homeware.
If you want to experience Singapore like a local, head to Chinatown, where you'll find a range of stalls selling spices, souvenirs, and clothing at affordable prices.
19. Tipping
There isn't a tipping culture in Singapore, and most restaurants add a 10% service charge to the bill.
20. Work-life balance in Singapore
Singapore doesn't offer the best work-life balance globally, but neither does it have the worst. For two years in a row, Singapore was ranked the second most overworked city globally, according to an international study by Kisi.
Despite this, Singapore is still consistently rated as the happiest country in Asia, which suggests that despite being overworked, citizens are reconciled with the many other benefits the government offers, including high salaries and the freedom to make life choices.
21. Is Singapore a good place for a family?
Yes, Singapore is a great place to raise a family. In addition to a great education system, it's also one of the cleanest and safest countries in the world. It's also full of family-friendly attractions and activities to keep the kids entertained.
Final Thoughts
Singapore is a top destination for expats seeking a new start in a safe, clean country and offers a high quality of life. Moving to Singapore is an exciting prospect.
There are plenty of reasons to consider Singapore as a destination to live with so much culture to discover, money to be made, and expat life to enjoy. You're prepared, so you're not met with any nasty surprises once you arrive!
Also see:
FAQs
Are there any private international schools in Singapore?
Yes, more than 60 international schools offer various curricula such as American Curriculum, British Curriculum, and International Baccalaureate Curriculum.
Can you open a bank account in Singapore as a foreigner?
Yes, if you are not a citizen or permanent resident of Singapore, you can still open a bank account. You'll need to provide a range of documents, including proof of identity, residence, student or work visa, and more.
Why is Marina Bay important to Singapore?
Marina Bay is a leading financial center in Singapore. It represents Singapore's urban transformation efforts and implementation over the years and now acts as a civic space and playground in the downtown area.
Where do most expats live in Singapore?
Most expat workers in Singapore live in neighborhoods like Tiong Bahru and Holland Village. The prior has been named Singapore's Brooklyn due to its artistic feel, and the latter is home to connected district houses – a rarity in high-rise-apartment-filled Singapore!