Below we look at the 1 "best" Freight Forwarding companies in Worthing out of 1.
To learn more about how we chose the best please consult our FAQ section at the end.
Please not the following listings are in no particular order and we are not making any recommendations for any particular company.
Spicer International Ltd Courier Services Worthing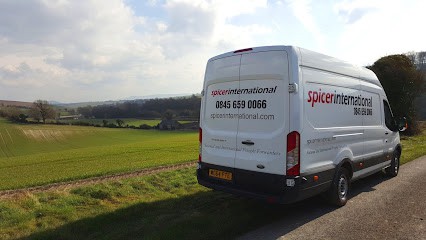 Description from the business: Welcome to Spicer International, your international parcel partner.
With over 25 years of experience in offering high-quality freight services, we have built an enviable reputation.
Not just that! We also offer the best storage services in West Sussex.
We always put our customers first and make sure our delivery and collection service meets and exceeds their expectations.
So whether you have storage needs or want to send a parcel anywhere within the country, experts at Spicer International can offer an adaptable storage solution and handle timely delivery of your parcel.
To request a quote, kindly fill the information in our quote generator.
Call us now or leave a message.
Additional Services:
Courier service
Delivery Company
Storage facility
Warehouse
Discount Store
Address: Northbrook Business Park, Units 13-14, Northbrook Rd, Worthing BN14 8PQ
Spicer International Ltd Courier Services Worthing website
Review Score: 4.9
Number of Reviews: 18
Read Reviews
How we picked the best Worthing Freight Forwarding Companies
We started with a dataset of 1 Worthing freight forwarding companies we could find via Google Maps and narrowed it down to the best 1.
To do this we removed any company that:
Had no website
Had no reviews
Had an average review score below 2.0
At this point if we had 17 or fewer forwarders we listed all of them.
For cities where we were left with more than 17 forwarders we made further revisions by either increasing the required review score (e.g. going from a minimum of 2.0 to 4.0) and/or increasing the minimum number of required reviews (e.g. going from at least 1 review to at least 10).
Note we only used review data from Google Maps and not any other third-party websites.
More cities:
Llanfyrnach Freight Forwarder
Bromley Freight Forwarder
Colnbrook Slough Freight Forwarder
Selby Freight Forwarder
Cookstown Freight Forwarder