Below we look at the 1 "best" Freight Forwarding companies in Ludlow out of 1.
To learn more about how we chose the best please consult our FAQ section at the end.
Please not the following listings are in no particular order and we are not making any recommendations for any particular company.
Holland & Stockford Ltd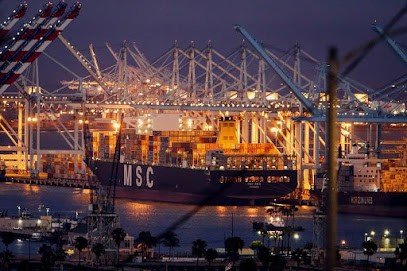 Description from the business: ROAD FREIGHT
All destination are covered by all types of vehicle and equipment; we can provide full loads, consolidated loads or express vans.
should you require extra services on your shipments, for example tail lifts,dedicated ADR, Just specify
We also offer a dedicated non-stop, door to door trailer service, on both import and export routes.
These are available 24 hours a day to ensure your deadlines are met.
Out of gauge shipments can be catered for throughout Europe.
This includes road and bridge permits and police escorts when required.
We arrange this service from initial enquiry through to final delivery, obtaining all necessary legal permits and ensuring that the route chosen will accommodate the length, width and height of cargo
Additional Services:
None Listed
Address: Orleton Rd, Ludlow SY8 1XF
Holland & Stockford Ltd website
Review Score: 3.7
Number of Reviews: 3
Read Reviews
How we picked the best Ludlow Freight Forwarding Companies
We started with a dataset of 1 Ludlow freight forwarding companies we could find via Google Maps and narrowed it down to the best 1.
To do this we removed any company that:
Had no website
Had no reviews
Had an average review score below 2.0
At this point if we had 17 or fewer forwarders we listed all of them.
For cities where we were left with more than 17 forwarders we made further revisions by either increasing the required review score (e.g. going from a minimum of 2.0 to 4.0) and/or increasing the minimum number of required reviews (e.g. going from at least 1 review to at least 10).
Note we only used review data from Google Maps and not any other third-party websites.
More cities:
Skipton Freight Forwarder
Corby Freight Forwarder
Batley Freight Forwarder
Lutterworth Freight Forwarder
Stallingborough Freight Forwarder