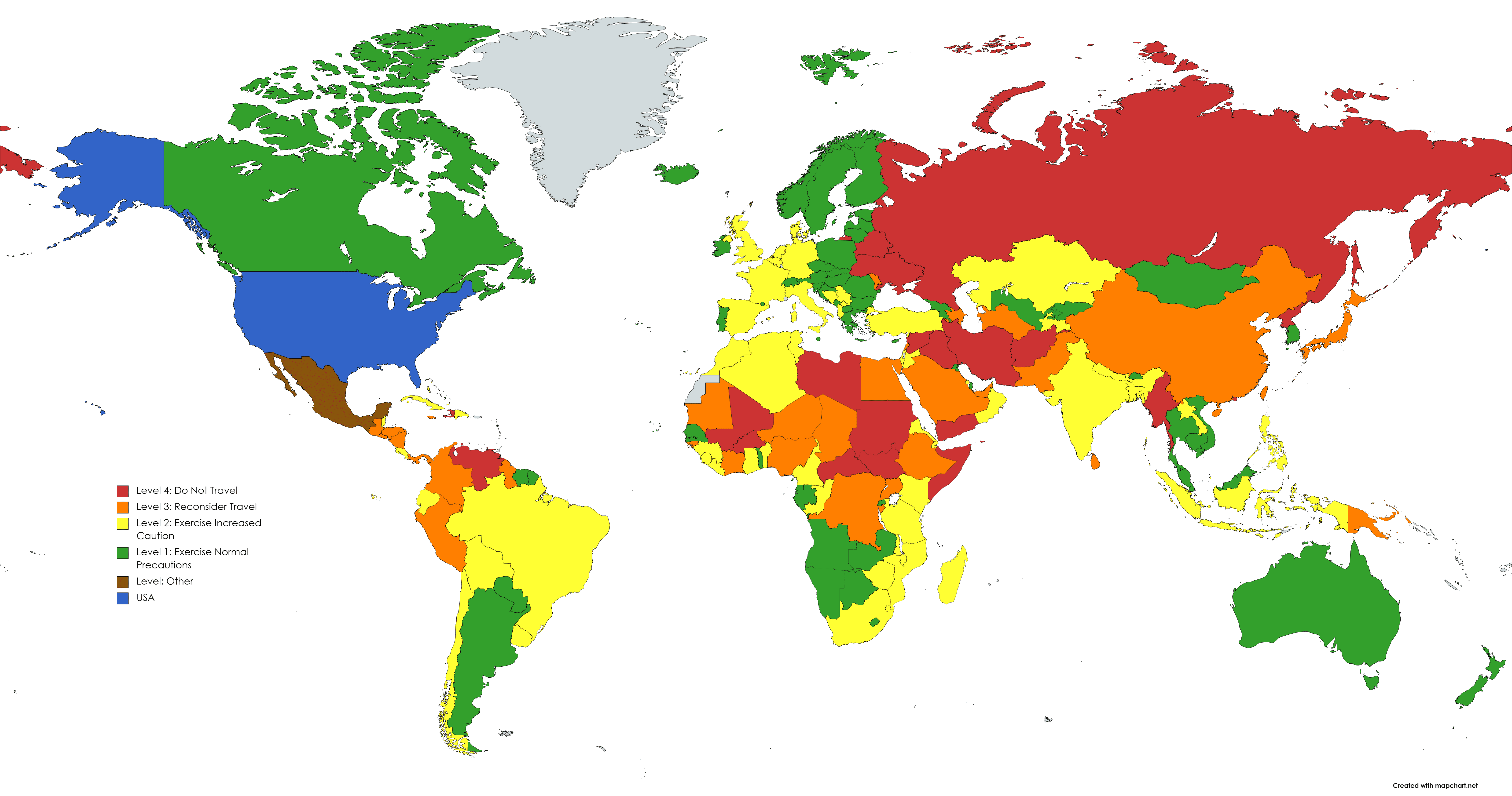 Map created by reddit user Shadd0w
The map above shows the world divided into 4 based on Travel Advisories from the US Department of State. The different categories are:
Level 1 (Green): Exercise Normal Precautions
Level 2 (Yellow): Exercise Increased Caution
Level 3 (Orange): Reconsider Travel
Level 4 (Red): Do Not Travel
And some of the choices are somewhat interesting.
Most of Eastern Europe is considered safer than Western Europe despite bordering a war zone. (Ukraine and Russia are sensibly Level 4 Do Not Travel)
There is also a level called 'Other' which seems to just be for Mexico
Some countries such Japan are Orange (Level 3) because of COVID restrictions.
Some people commented on the original post that it seems a bit strange that Western Europe is considered as risky as South Africa or Brazil given drastically different crime rates.
Find this map interesting? Please help by sharing it and leave a comment below: