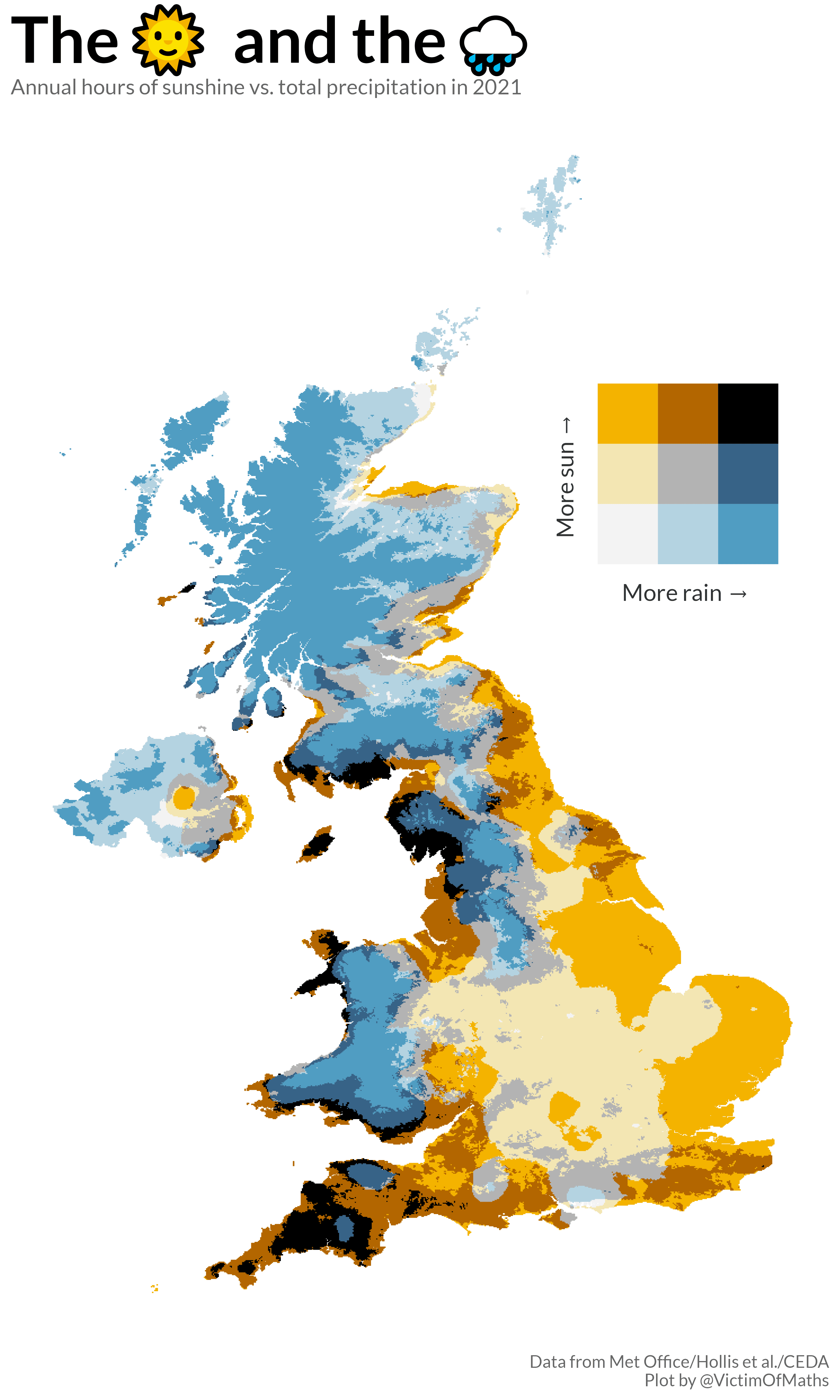 Map created by @VictimOfMaths
Thinking of moving to the UK? Then the beautiful map above may be of use. It shows where you'll find more sun or rain.
London and the South East, unsurprisingly get relatively more sun than rain.
At the other extreme the Scottish Highlands, most of Wales and Northern Ireland get relatively more rain than sun.
And if you want both consider moving to Cardiff, Cornwall or the Isle of Man (which is not actually part of the UK).
The data comes from the Met Office and is only for 2021, so you're actual mileage may vary.
Enjoy this map? Please leave your comments below: