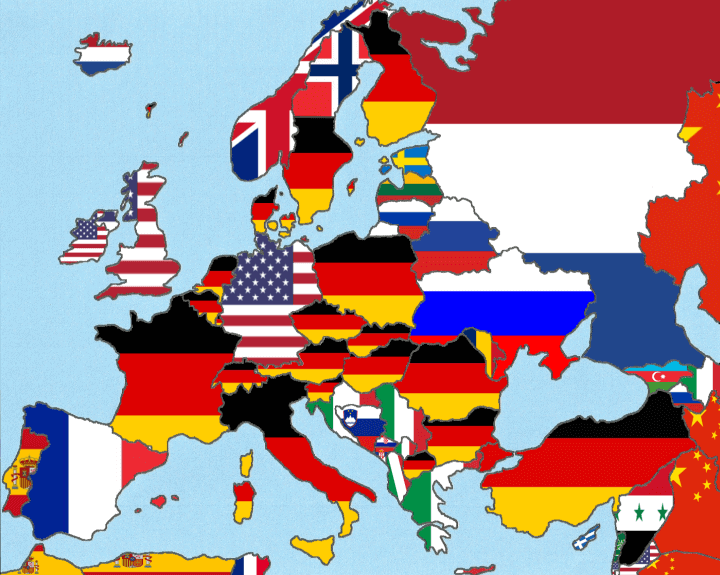 Every European Country's Top Export Partner, map by reddit user sendherhome22
The two maps presented here show every European country's top export and import partner, that is which other country they send the most exports to and which country they import the most from.
The map above shows the flag of each country's number one export partner. For example, the UK exports more to the US than any other single country (14.6% of total exports). However, UK exports to all EU countries combined are around 44% of total exports, far higher than the US alone.